Testimonials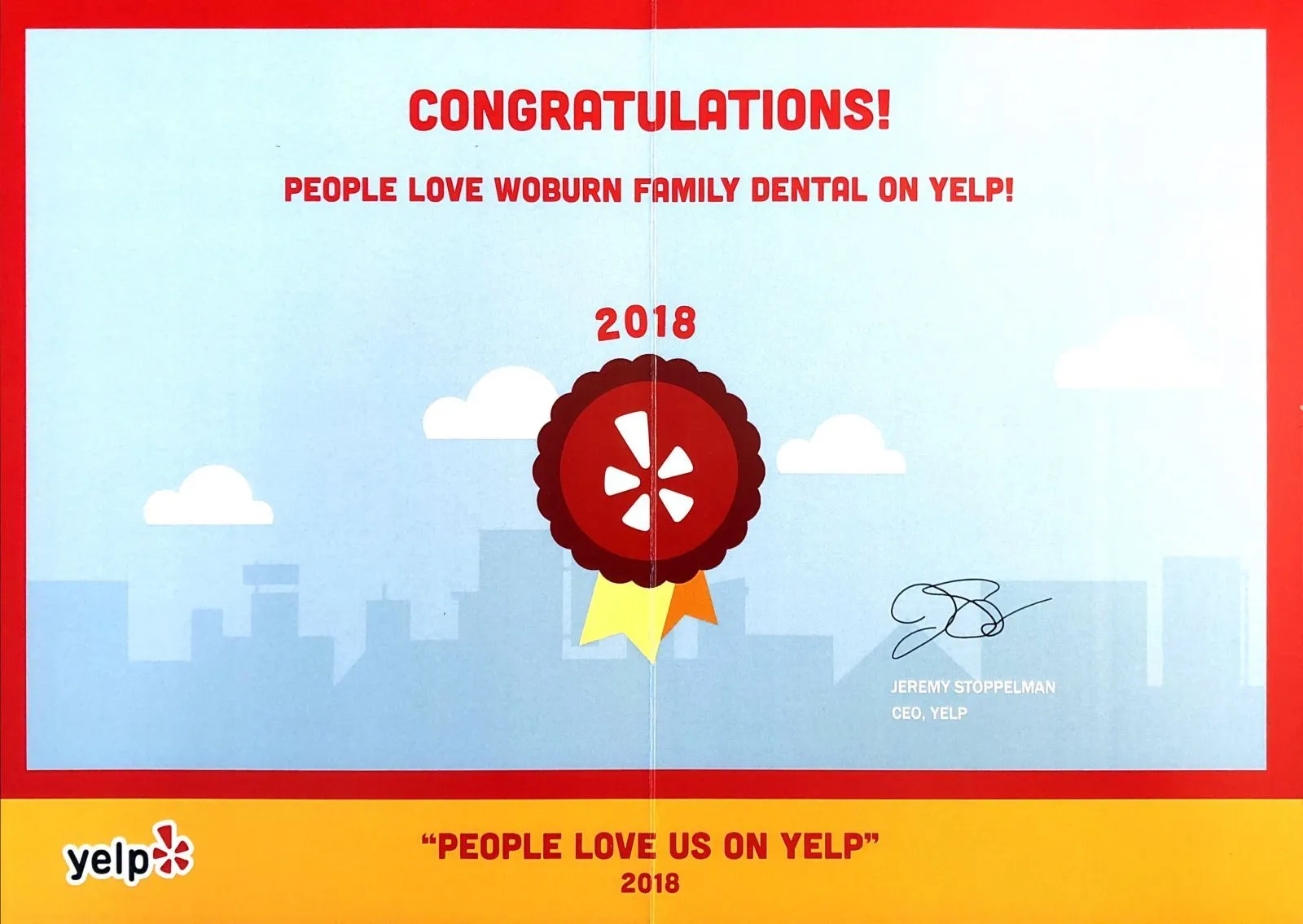 Top-rated Woburn Dentist
We are proud of the 5 star reviews we have been getting online. It makes us want to continue providing the best service to our patients. Here are some of the reviews from Yelp. Please do check our reviews on Yelp and Google to see why Woburn Family Dental is a top-rated dental clinic in Woburn!
O
Our Happy Patients

The doctor went "… from one tooth to the next trying to save as many as she could from root canals … she has saved me thousands of dollars and she is very skilled at what she does ….If you are looking for a professional, fairly priced place with a wonderful staff and a dentist that really knows what she's doing, look no further.
Patrick C. (Cambridge, MA)


"... the dentist fixed a cracked front tooth and you can not tell it is not my real tooth. I will never go anywhere else. ..."
Kathleen G. (Woburn, MA)


"... My experience was really nothing less than great …I could not recommend any place better..."
Nilima M. (Allston, MA)


"... took the time to answer any questions I had and instantly made me feel like I've been a patient for years ..."
Erika F. (Woburn, MA)
Also check out the Video Testimonials from our patients.