COVID-19 Updates
Woburn Family Dental is taking extra precautions for your safety!
We are following CDC and ADA guidelines along with some of the additional measures listed below to ensure your health and safety.
---
KN95 and N95 Masks
KN95 Masks and N95 Masks to protect the wearer and patients from airborne particles.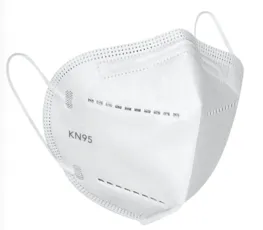 ---
Disposable Gowns and Body
Disposable Gowns and Body Suits to protect the wearer and patients from spread of infection.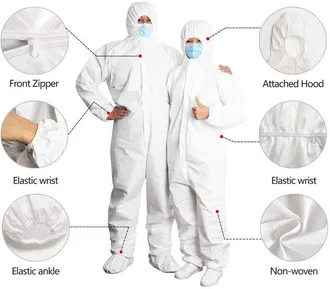 ---
Disposable Gloves
Disposable Gloves to prevent cross-contamination and pathogens from spreading.
---
Face Shields
Face Shields are used for protection of eyes, nose and mouth from splashes and body fluids.
---
Head Covers
Head Covers are used to protect the head from splashes, sprays and spatter of body fluids.
---
Boot Covers
Boot Covers reduce the spread of contamination around the office and helps maintain a cleaner environment.
---
Hand Sanitizer
Hand Sanitizer to reduce microbial counts on the hands.
---
Contactless Temperature Readings
Contactless Temperature readings are a quick and efficient way to read the temperature of all staff and patients entering the office.
---
Disposable Face Masks
Disposable Face Masks for all patients to limit the exposure of airborne particles.
---
Medical Grade HEPA-13 Air Filters
Medical Grade HEPA-13 Air Filters trap ultra-fine particles (down to 0.003 microns) and help keep the air clean.
---
Social Distancing Protocols
Social Distancing - all patients will be asked to wait in their car till they are asked to enter the office by the staff, to avoid patients from coming in contact with other patients in the waiting room.

No co-travels: Patients should not be accompanied by anyone else unless the patient is a minor or a senior.
---
Patient Screening
Patient Screening forms help us screen patients prior to their appointments to help assess the risk and accordingly apply mitigating controls.
---
Designated Appointment for Seniors
Designated Appointments for Senior Patients to help keep our senior patients isolated as much as possible since they are at high risk and need extra precautions.
---
Sneeze Guards

Sneeze Guards help protect the patients and staff from direct exposure from airborne particles from a sneeze or conversation.
---
Medical Grade Hand Soaps
Medical Grade Hand Soaps are used to help ensure each hand wash also helps sanitize the hands. Most important!
---
Medical Grade Sanitizers
Medical Grade Sanitizers are used regularly to keep the office surfaces clean and microbe free.
---
Tele-dentistry now available for urgent needs
We are doing some telehealth visits now as needed. If someone has a dental emergency or need but doesn't feel safe going out due to medical reasons or other limitations. This allows us to triage your dental problem and even prescribe antibiotics as necessary in order to prevent a true medical emergency. Please call for more information to set one up if you are in need of being seen but can't come into the office. These can be usually filed to your insurance as a limited exam and may be paid as if you were in the office. Otherwise, the fee for such a visit is equivalent to a limited exam in our office.
---
Our hearts remain heavy for all those affected by COVID-19 – We are hopeful that our incredible community adapts to new ways of living, learning and working with resiliency. Thank you for your continued loyalty, support and confidence in us.

Wishing you good health, now and always,

Dr. Saroha and staff of Woburn Family Dental